TRX Circuit Conditioning
This class is taught by: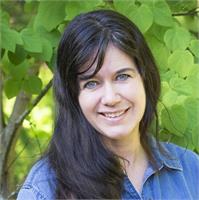 Carolyn Watson, L.Ac, M.S., has been teaching Pilates and therapeutic movement since 1999 and practicing acupuncture since the fall of 2013. She holds a Pilates Studio teaching certificate from Polestar Pilates Education and is also a faculty member of Balanced Body Education, an international Pilates education and teacher training program. She has a Master of Science degree in Human Movement & Performance from Western Washington University, and specializes in functional movement training of gait patterns and sport-specific skills. Carolyn competed in track and field at Utah State University, and is an accompished long-distance runner, and has a special passion for keeping runners healthy and biomechanical sound. Most recently, Carolyn completed a second graduate degree in East Asian Medical Studies at Middle Way Acupuncture Institute, and is now practicing acupuncture in her clinic, BioMechanix, located in the same building as Core Kinetics.
A challenging, circuit-style class utilizing the TRX, bands, and hand weights. 45 minutes.
Upcoming classes: