Pilates Reformer Challenge
This class is taught by: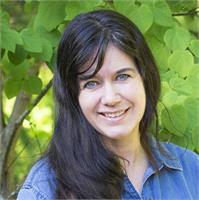 Carolyn Watson, L.Ac, M.S., has been teaching Pilates and therapeutic movement since 1999 and practicing acupuncture since the fall of 2013. She holds a Pilates Studio teaching certificate from Polestar Pilates Education and is also a faculty member of Balanced Body Education, an international Pilates education and teacher training program. She has a Master of Science degree in Human Movement & Performance from Western Washington University, and specializes in functional movement training of gait patterns and sport-specific skills. Carolyn competed in track and field at Utah State University, and is an accompished long-distance runner, and has a special passion for keeping runners healthy and biomechanical sound. Most recently, Carolyn completed a second graduate degree in East Asian Medical Studies at Middle Way Acupuncture Institute, and is now practicing acupuncture in her clinic, BioMechanix, located in the same building as Core Kinetics.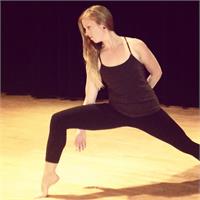 Hannah Andersen, MFA, is a dance artist, educator, and Pilates instructor. Her research, teaching, and choreography are recognized by the International Association for Dance Medicine and Science, National Dance Education Organization, Dance Science and Somatics Educators Group, and American College Dance Association. In addition to being a Season 8 Bellingham Repertory Dance alum, she has performed with It Must Have Been Violet Dance Productions, University of Oregon Repertory Dance Company, Michelle Boulé (NY), the Seattle Opera, Susan Haines, Wade Madsen, and Kraig "Bopi" Patterson. After receiving her BFA in Dance at WWU, she served on faculty at Whatcom Community College and Western Washington University from 2010-2014 before attending graduate school as a Teaching Fellow in the University of Oregon Department of Dance from 2014-2017. Recently, she has served as guest artist at Gonzaga University, Allegheny College, and the North Star Ballet, AK, fully grant funded by Alaska State Council for the Arts and the NEA. Upon receiving her MFA, Hannah was awarded the 2017 Outstanding Graduate Student Award in the Department of Dance at University of Oregon. She also received the 2015-2016 UO Georgianne Teller-Singer Dean's Fellowship for an Outstanding Dance Graduate Student with additional support from the UO Dance Research Fund, and the 2015 National Dance Education Organization's Graduate Student Award. She is returning to Whatcom to teach this fall, and thrilled to rejoin Core Kinetics!
The most advanced reformer-based class,
for clients with excellent stability of the hips and shoulders who are able to maintain correct alignment of the body in challenging exercises developed into creative sequences. Limited to 6 participants, reservations required.
Upcoming classes: