Mat Pilates 1
This class is taught by: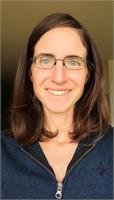 Rachel has always loved movement. She was a competitive swimmer for 8 years, ran cross country in high school, and currently enjoys various outdoor activities including caving, rock climbing, hiking, backpacking, adventure cycling and swimming. Having worked a variety of physically demanding jobs, Rachel has spent a considerable amount of time learning how to move, work, and play in a way that aids the body in health rather than wears it down. Her formal study of the human body began at Eastern Mennonite University where she graduated in 2005 with a Bachelor's degree in Biology. Rachel completed a massage therapy program at East West College of the Healing Arts in Portland, OR in 2010 and started practicing as a massage therapist in 2011. Her passion is in helping people find pain-free ease of movement in daily life and in doing the activities they love. In 2016, Rachel started taking Balanced Body Pilates teacher training at Core Kinetics. She loves combining Pilates with manual therapy to help people gain stability, strength, and efficiency in whatever they do.
To book a massage, please visit www.rachelmedley.abmp.com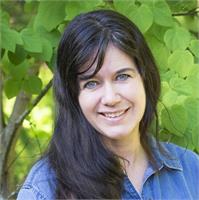 Carolyn Watson, L.Ac, M.S., has been teaching Pilates and therapeutic movement since 1999 and practicing acupuncture since the fall of 2013. She holds a Pilates Studio teaching certificate from Polestar Pilates Education and is also a faculty member of Balanced Body Education, an international Pilates education and teacher training program. She has a Master of Science degree in Human Movement & Performance from Western Washington University, and specializes in functional movement training of gait patterns and sport-specific skills. Carolyn competed in track and field at Utah State University, and is an accompished long-distance runner, and has a special passion for keeping runners healthy and biomechanical sound. Most recently, Carolyn completed a second graduate degree in East Asian Medical Studies at Middle Way Acupuncture Institute, and is now practicing acupuncture in her clinic, BioMechanix, located in the same building as Core Kinetics.
For clients who wish to experience modifications and
instructions on the proper execution of exercises at a slower, easy-to-follow pace. This is an appropriate class for those clients who have a history of pain or injury but are currently pain-free, and need to move with care and awareness. Slow does not mean easy! Expect
a workout, just with more time to organize and think through the movements. Drop-ins are allowed.
Upcoming classes: