Carolyn Watson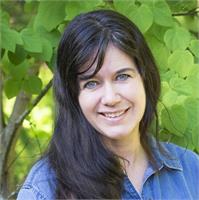 Carolyn Watson, L.Ac, M.S., has been teaching Pilates and therapeutic movement since 1999 and practicing acupuncture since the fall of 2013. She holds a Pilates Studio teaching certificate from Polestar Pilates Education and is also a faculty member of Balanced Body Education, an international Pilates education and teacher training program. She has a Master of Science degree in Human Movement & Performance from Western Washington University, and specializes in functional movement training of gait patterns and sport-specific skills. Carolyn competed in track and field at Utah State University, and is an accompished long-distance runner, and has a special passion for keeping runners healthy and biomechanical sound. Most recently, Carolyn completed a second graduate degree in East Asian Medical Studies at Middle Way Acupuncture Institute, and is now practicing acupuncture in her clinic, BioMechanix, located in the same building as Core Kinetics.
Carolyn Watson instructs the following:
An intermediate reformer workout consisting of both classical and modern Pilates exercises, in a non-stop flow. This class is appropriate for seasoned Pilates students who are looking for a challenging small-group experience. Previous intermediate Pilates experience or permission from the instructor is required before enrolling in class. Limited to 6 participants, reservations required.




The most advanced reformer-based class,
for clients with excellent stability of the hips and shoulders who are able to maintain correct alignment of the body in challenging exercises developed into creative sequences. Limited to 6 participants, reservations required.




A mat class for clients of all levels of Pilates
experience, who are not experiencing pain or musculo-skeletal issues. This class will utilize the mat and small props such as rings, balls and bands, focusing on perfecting Pilates technique while challenging the strength and mobility of the entire body.




A challenging, circuit-style class utilizing a combination of TRX, body weight exercises, weights, and kettlebells.




For clients who wish to experience modifications and
instructions on the proper execution of exercises at a slower, easy-to-follow pace. This is an appropriate class for those clients who have a history of pain or injury but are currently pain-free, and need to move with care and awareness. Slow does not mean easy! Expect
a workout, just with more time to organize and think through the movements. Drop-ins are allowed.




A challenging, circuit-style class utilizing the TRX, bands, and hand weights. 45 minutes.




A flowing reformer-based workout class which focuses on learning foundational Pilates principles. Limited to 6 participants, reservations required. A private orientation is required before beginning class.